About the Department
Department of Mathematics has been engaged in opening up the fascinating world of Mathematics to students since 1999. The Department offers B.Sc. M.Sc. and M.Phil.programmes. The areas of expertise of our faculty members include Analysis, Numerical methods and Graph theory. They participate in training and development programs which keep them up-to- date. The faculty members of the department contributed to academics by publishing books, research articles in various reputed journals, presenting papers in conferences and delivering guest lectures.
Vision
To impart quality Mathematics education and inculcate a spirit of research through innovative teaching and research methodologies.
To achieve high standards of excellence in generating and propagating knowledge in Mathematics.
To provide an education that combines rigorous academics with the joy of discovery.
To provide an environment where students can learn, become competent users of Mathematics, and understand the use of Mathematics in other disciplines.
Mission
To be a leading Mathematics Department in the country.
To emerge as a global center of learning, academic excellence, and innovative research.
Programmes offered
B.Sc. Mathematics
The undergraduate Mathematics Programme is engaged in the historic development of the field, establishing its connection to Science and Technology. The technical background of the course has endowed with a thorough understanding of the modern society. The heart of the program consists of fundamental courses in the main areas of mathematics together with a variety of specialized, elective courses. It is complemented by supportive courses from other departments, in addition to the University's general education requirements.
Programme Educational Objectives
Graduates will have successful careers in Mathematics field or will be able to successfully pursue higher studies.
Graduates will apply their technical knowledge and skills to develop and implement solutions for the problems that accomplish goals to the industry, academic, government or research area.
Contribute effectively to their Mathematical Profession by fostering effective interaction, ethical practices and communication skills, while pursuing education through lifelong learning.
M.Sc. Mathematics
The course aims at motivating the young minds for research in mathematical sciences and to train computational scientists who can work on real-life challenging problems. The main objective of the course is to provide in-depth knowledge to the students in advanced applied mathematics and prepare them for various research activities.
Programme Educational Objectives
Graduates are prepared to be creators of new knowledge leading to Innovation and entrepreneurship.
Graduates are trained to evolve new technologies in their discipline.
Graduates are trained to exhibit continuous learning and research for the societal upliftment with human values and ethics.
Graduates are groomed to engage in lifelong learning process by exploring their knowledge independently.
Graduates ought to have the ability to communicate their findings effectively by incorporating the existing knowledge.
M.Phil. Mathematics
To create scholars for high profile careers in teaching and research at the local as well as global level. The specific objective is to initiate research in pure as well as in Applied Mathematics.
Salient features
There are four ICT class rooms.
Under-graduate Programme was established in the year of 1999.
Post-graduate Programme was introduced from 2004 onwards.
The department runs research programme - M.Phil. which was started in 2014.
The department library has more than 500 books.
The department produced around 85 research scholars from 2014.
Ramanujan Mathematics Club was inaugurated in the year of 2016.
The club organizes Model Expo, Poster presentation, Quiz and various events related to Mathematics.
The department has reputed Alumni far and wide. A few of them are listed below.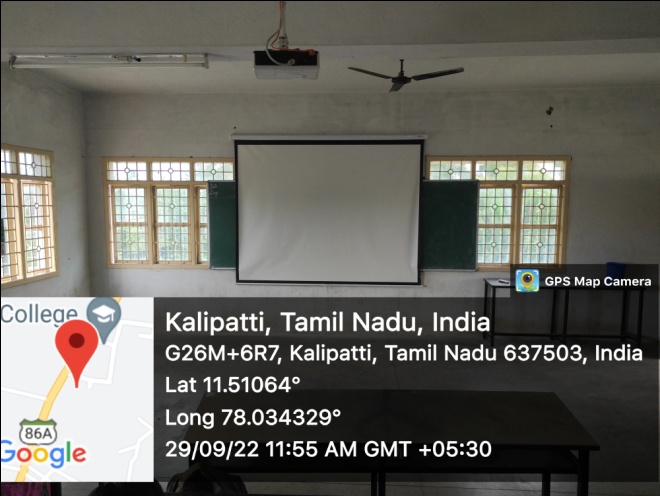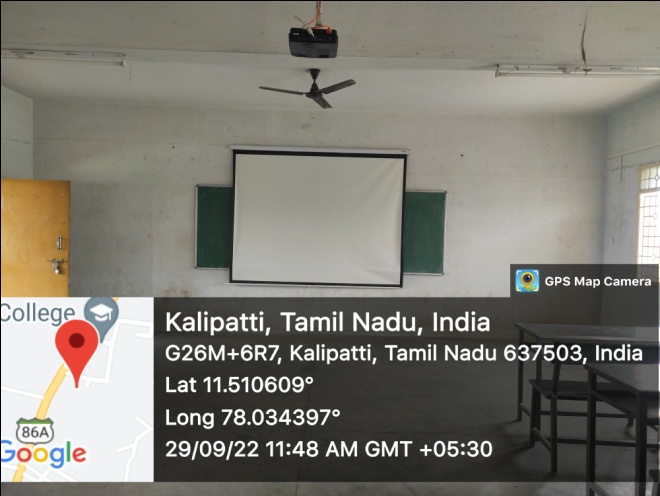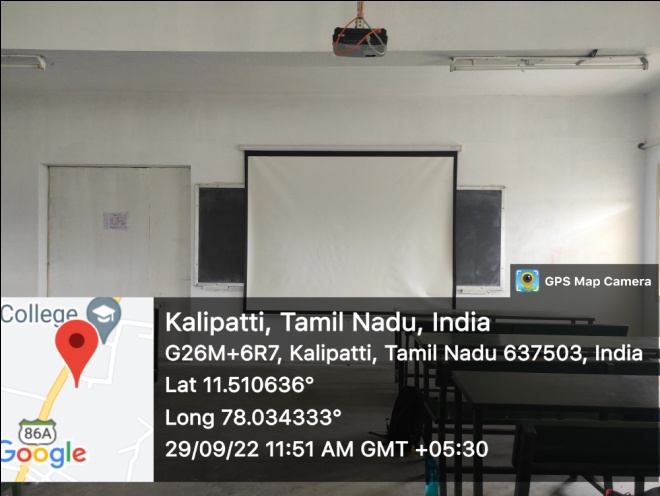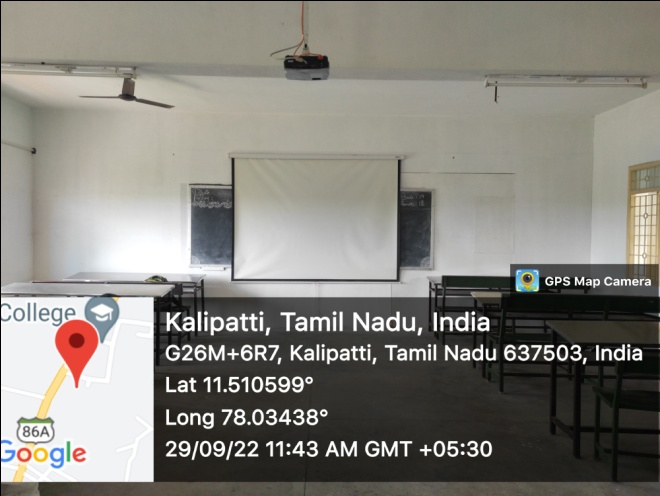 ICT class rooms of Maths Department
BEST OUT-GONE ALUMNI

DR. N. GUNASEKARAN
B.Sc. Mathematics
(2006-2009)
Dr. N. Gunasekaran of 2006-2009 is presently working as a Research Professor in Japan.

Dr. M. VENKATACHALAM
B.Sc. Mathematics
(2003-2006)
DR. M. VENKATACHALAM from 2003-2006 batch is presently working as Assistant Professor of Mathematics in Kongunadu Arts And Science College (Aided), Coimbatore.

Dr. S. CHANDRASEKARAN
B.Sc. Mathematics
(2003-2006)
DR. S. CHANDRASEKARAN of 2003-2006 is presently working as Assistant Professor of Mathematics in Govt, Arts & Science College , Edappadi.

Mr. S. SENNAKRISHNAN
B.Sc. Mathematics
(2006-2009)
Mr.S.SENNAKRISHNAN of 2006-2009 is presently working as PG Assistant in Govt. Boys Hr. Sec. School, Bhavani.

Mr. T. MADHESAN
M.Sc. Mathematics
(2010-2012)
Mr. T. MADHESAN who belongs to 2010-2012 batch is presently working as BT Asistant in Govt. Hr. Sec. School, Poolampatti..