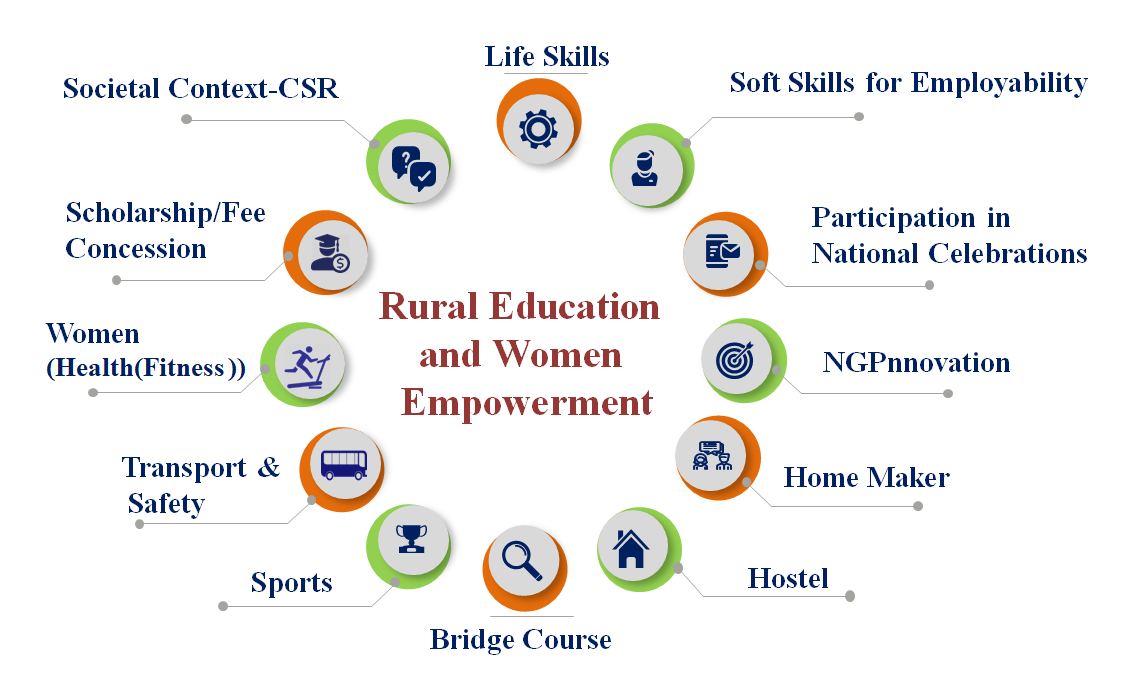 The vision of any educational institution, be it any type of institution, is to serve the community at large at its best in bringing about a positive change in the standard of life of the people and Mahendra Arts & Science College is no exception to this. The vision of the institution is to cater to the educational needs of the rural community, especially serve primarily for the upliftment of the rural youth through affordable education. In alignment with this vision, the institution finds its location in the rural pocket of Kalippatti, a nondescript village. The distinctiveness of the institution lies in its relentless efforts to empower the rural community with particular emphasis on girl students. Educate a woman; educate a family goes the saying. As such, the institution extends a helping hand to parentless students, single-parent students and economically very poor students. The students belonging to these categories are given partial fee waiver to whole fee waiver depending upon the parental or financial situation. These students are identified at the very beginning and all details pertaining to their family background and economical backwardness are collected and forwarded to the management. The management in turn grants all required facilities for sharpening their employability skills.
   Concentrated training in English communication was given to them at first, as they were hailing from vernacular medium Governmental institutions. In the course of their studies, special placement trainings were organized and at the end of their programme, i.e. third year, they were fully ready for facing interview. The institution out-sourced training facility from reputed training academies like Macro Miracles, Aptech Training Services, Chennai and Global Talent Track-Barclays, Chennai. Most of these students who underwent the training were able to get into reputed companies.
   All the training matures to fruition. Overall, there were 40 single-parent girl students who got placed in different companies after having been trained in the campus. One among them happened to be parent-less girl student. A total of 15 girl students from economically poor background got placed in various on-campus drives. Among boys category, 32 single-parent boy students were placed in different companies. 44 boys hailing from poverty-stricken families found good placement in companies of high reputation.