RESTRICTED ENTRY OF AUTOMOBILES
The college has deployed security personnel to monitor everyone at the entry and exit points in the campus and also to watch the movement of private four-wheelers in the campus.
The entry of automobiles is restricted to maintain the serenity of the college.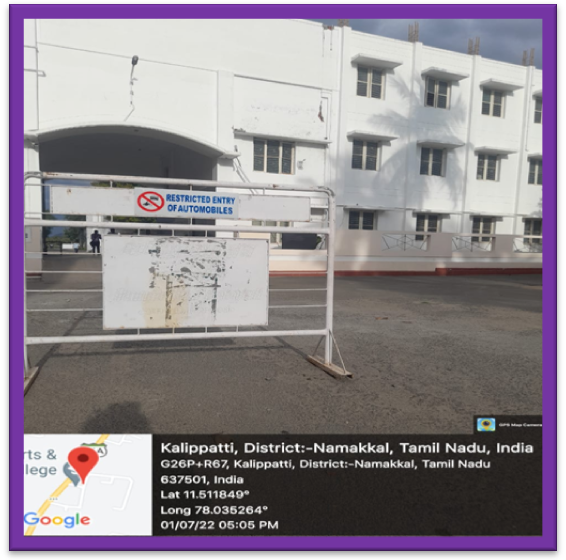 RESTRICTED ENTRY OF AUTOMOBILES
USE OF BICYCLES/ BATTERY-POWERED VEHICLES
The college encourages the students to use bicycles by providing separate parking area.
This practice of promotion is to alleviate congestion in and around campus; reducing the demand for automobile parking; enhancing safety for cyclists and pedestrians and reducing greenhouse gas emissions.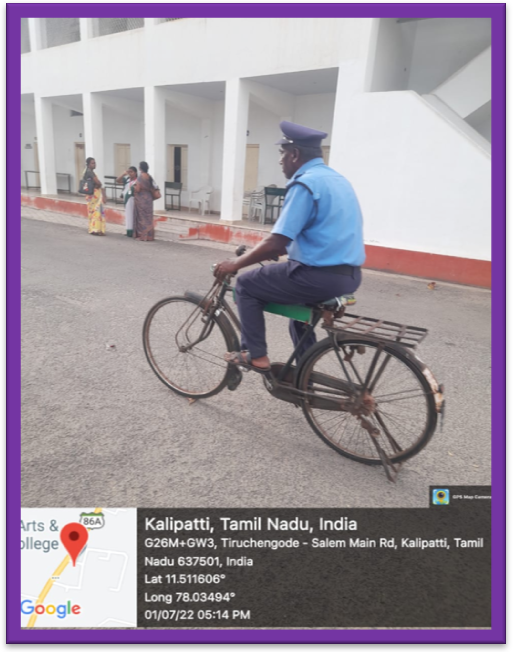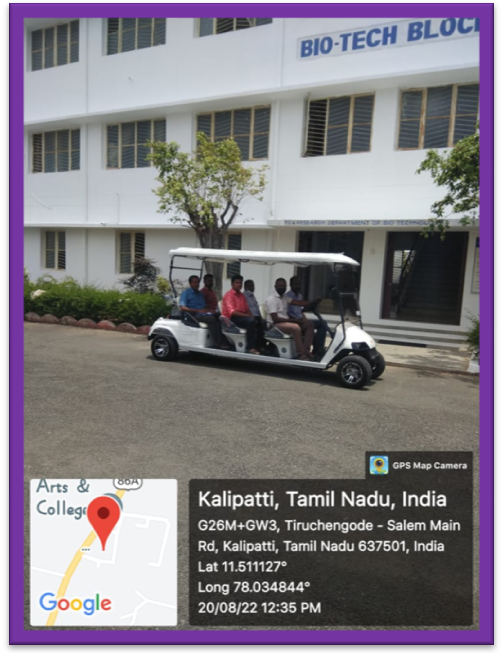 One of the Bore wells behind the Arts BlockUSE OF BICYCLES/ BATTERY-POWERED VEHICLES
PEDESTRIAN-FRIENDLY PATHWAYS
The college provides a wide area of pedestrian-friendly pathways from the entrance to classes, library, auditorium, cafeteria and gym to reach the destination quicker and avoid overcrowding.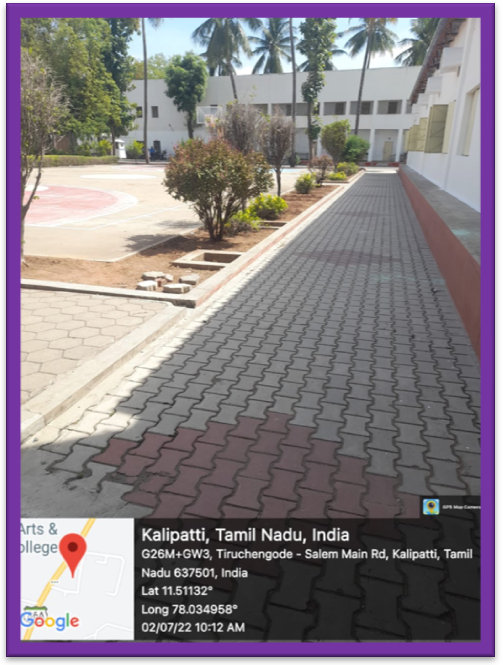 PEDESTRIAN-FRIENDLY PATHWAYS
LANDSCAPING OF TREES AND PLANTS
   LANDSCAPING OF TREES AND PLANTS NUMBER OF TRESS AND PLANTS AVAILABLE IN CAMPUS
   Totally 99 floral species were documented from Mahendra Arts and Science College campus.
The campus is green with lush gardens, lawns and plants located in the open space.
The eco-friendly ambience of the campus is a noteworthy feature of MASC. Green belt is developed in 45,000 sq. ft. area. Greenery and shade area occupy 30% of the total campus area.
Special initiatives are taken by the department of Biotectechnology to plant new saplings every year as a part of Eco – Club activity. Altogether, there are 99 plant species in the campus
The green campus improves aesthetic sense, provides shades, creates outdoor learning space, improves air quality, lowers stress levels and creates a campus brimming with nature.