About the Department
The Department of Tamil was established in the year 1998, with Tamil as Part I Language. B.A Degree course in Tamil Literature was introduced in the academic year 2004 - 2005. The department flourished with the introduction of M.A Degree in the academic year 2004-05 and M.Phil in 2005. With this the department of Tamil has been elevated to the status of Research Department of Tamil in the year 2005. Almost all the members of staff of the department are Ph.D holders and the teaching team is involved in active research by guiding M.Phil. and Ph.D. scholars. Our department produced 10 Ph.d and more than 120 M.Phil Degrees. The members of the staff are active members of NSS, Tamil Charal, Students Grievance Cell etc.,
Courses Offered
| | |
| --- | --- |
| Courses | Duration |
| B.A. Degree | 3 Years |
| M.A. Degree | 2 Years |
| M.Phil. Degree | Full Time/Part Time |
| Ph.D. Degree | Full Time/Part Time |
Vision
To understand the role of Tamil in the field of administration
To bring out the creativity inherent in the students and help them nurture them
To develop social awareness and social outlook in the minds of students
To help students develop research aptitude and create confidence in participation of competitive examinations.
Mission
To develop Tamil culture and to dynamic, flexible and comprehensively designed curricula to foster creativity and intellectual thinking
To shape ourselves as the learning community in which we work, listening and respecting each other
To encourage teachers, researchers and students to work collaboratively.
To infuse a sense of enthusiasm among students towards innovation and discovery.
Department Strength
Regular faculty guidance to the students
Undergraduaion, Post-graduation, M.Phil and Ph.D Research programmes.
Talented faculty with a variety of Tamil Research platform..
Strong social community
"Outstanding" Society of Tamil Students
Societal Impact
Social responsibility and preservation of culture.
To make others aware of the merits of Tamil language
To make students understand the need to preserve the traditional crops, handicrafts and herbs of Palanthamizhar and inspire them to preserve it. etc....
Department Library
The department library consists of teaching aids, research and extension programme back records of the Institution. Tamil students and faculty members of the institution are entitled to make use of the Library facilities. The Library has a collection of 486 books & 245 Projects on various divisions.
Objectives
To serve the academic needs of Tamil students and faculty members.
To be a center for collection of books and Journals of all related research subjects.
To develop a comprehensive collection of information required for teaching and reference purpose.
To acquire and organize information resources.
To meet the present and future needs of its users.
Silent Future
Tamil Museum
"தமிழன் என்று சொல்லடா
தலை நிமிர்ந்து நில்லடா"
"தமிழன் என்றோர் இனமுண்டு
தனியே அவற்கொரு குணமுண்டு"
-நாமக்கல் வெ. இராமலிங்கம் பிள்ளை
Tamil culture and civilization has a long history. The world is watching every move of the Tamilians. It was the Tamils who mastered all sixty four arts and introduced them to the world. Tamils' civilization, culture and customs have a bearing in science. It is also revealed that there are still numerous villages where the traditions of Tamils have not changed as of today. They are still attached to their traditional food, clothing, shelter and household.
We have established museum of Tamil traditional products by collecting related products to improve the knowledge of the students who are studying Tamil and learn about our traditional products and their use. These include pottery, furniture, straw products, bamboo products, paper toys, wire products, iron, brass, copper, earthenware, and straw prints. This is in order to educate students about identifying and preserving our heritage items.
Department of Tamil - Alumini

MR. K.ELAVARASAN
B.A.TAMIL
(2008 – 2011)
Mr.K.Elavarasan is presently working as a Mr.K.Elavarasan is working as Assistant Professor in the Department of Tamil in Kongu Arts & Science, (Autonomous), Erode – 638107.

Mr. K.SIVARAJ
B.A.TAMIL
(2009 – 2012)
Mr.K.Sivaraj is working as Assistant Professor in the Department of Tamil at Vidhya Arts & Science, Edaipadi, Salem Dt.

MR. M.SELVAKUMAR
M.A.TAMIL
(2011 – 2013)
MR. M.SELVAKUMAR is working as Post Graguate Teacher. (PG Assistant) T.N.GOVT Hr. Sec School.
FACULTY AWARDS
FACULTY BOOK PUBLICATIONS
Dr.R.SUNDARAMOORTHI - HOD OF TAMIL
No.of books published - 4
Iyarkai Unave Iniya Marunthu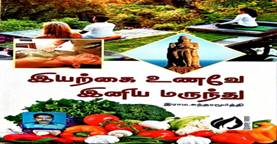 ISBN 978-93-88697-01-9 - 2018
Kala Aayvu Or Arimugam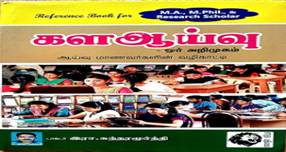 ISBN 978-93-88625-46-3 - 2019
Thamizhar Marabuhal Meetturuvaakkam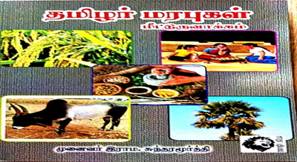 Aaraichi Nerimuraikal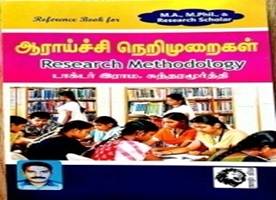 ISBN 978-93-88625-69-2 - 2019
❮
❯
Dr.A.JAYAKUMAR
No.of books published - 3
Agananootril Palai Nila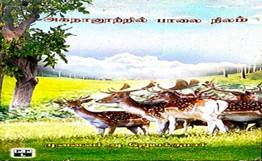 ISBN 978-81-89840-39-6 - 2008
Agananootril Pengal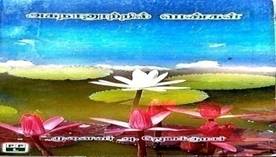 ISBN 978-81-89840-40-2 2008
Aattrupadai Noolkalil Naattuvalam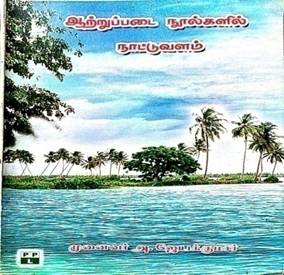 ISBN 978-81-89840-41-9 - 2008
❮
❯
MR.V.VIGNESH
No.of books published - 3
TAMIL CHAARAL
Tamilchaaral is an association established for students belonging to all departments, though specifically related to the students of Tamil department. The association conducts various activities throughout the year in order to facilitate the students with a platform for acquiring language skills. The monthly event conducted on behalf of the Tamil Department every month showcases the unique talents of the students. The competitions include Poetry, Essay, Song, Solo Acting, Speech, Poetry, Lecture, Competition, Dance and Drama -(Nuovusuyu Oulu – Urususuyuuruduyusu Uuuvuiaivunulu). Prize winners are honoured with certificates and mementoes. The association introduces the students to Tamil culture and its age-old tradition. With the exposure given through Tamilchaaral, students took part and won prizes in many competitions conducted at district level and state level.
EXHIBITION OF TAMIL MEDICINAL HERBS
Tamils excel in all fields- architecture, painting, sculpture, poetry, literature, drama and astrology. Their contribution to medicinal field is remarkable. There is cure for every human disease in the traditional medicine. A detailed description can be found about the name of the disease, its nature, symptoms of the disease, methods of curing the disease and medicines. The Tamils have identified the names of medicinal products and herbs etc. and have prepared them properly and cured even the incurable diseases. They have taught the methods and exercises for living without disease. In this way, the basic elements of living without disease have been thoroughly studied. Students studying Tamil should learn about Tamil herbs and identify their medicinal uses. Each student is given an assignment of identifying one medical herb and its medicinal values. The yearly herbal exhibition gives good exposure to students in medicinal herbs.
Kalvettu Workshop
Department Students Collections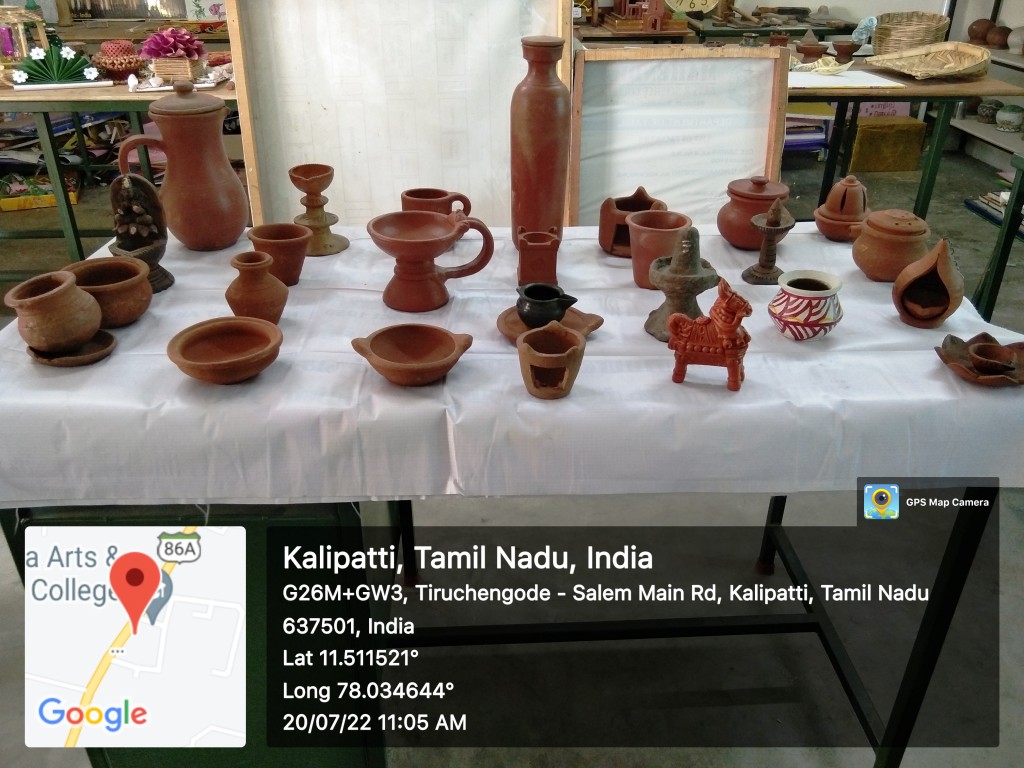 Pottery Products Collections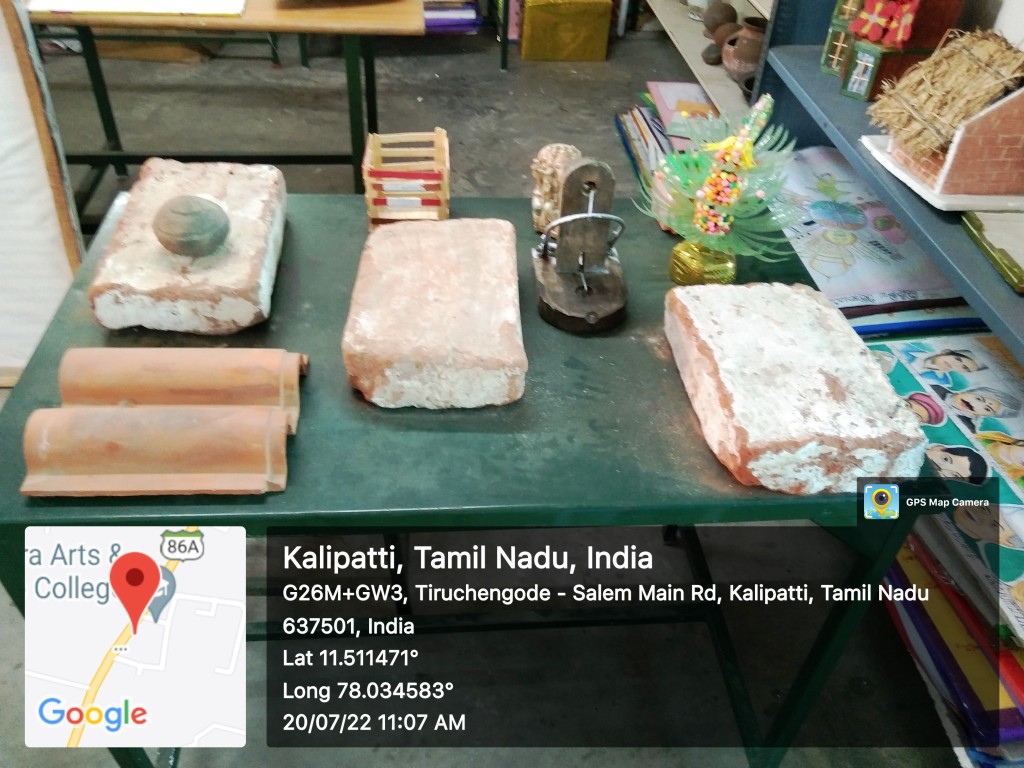 Ancient stones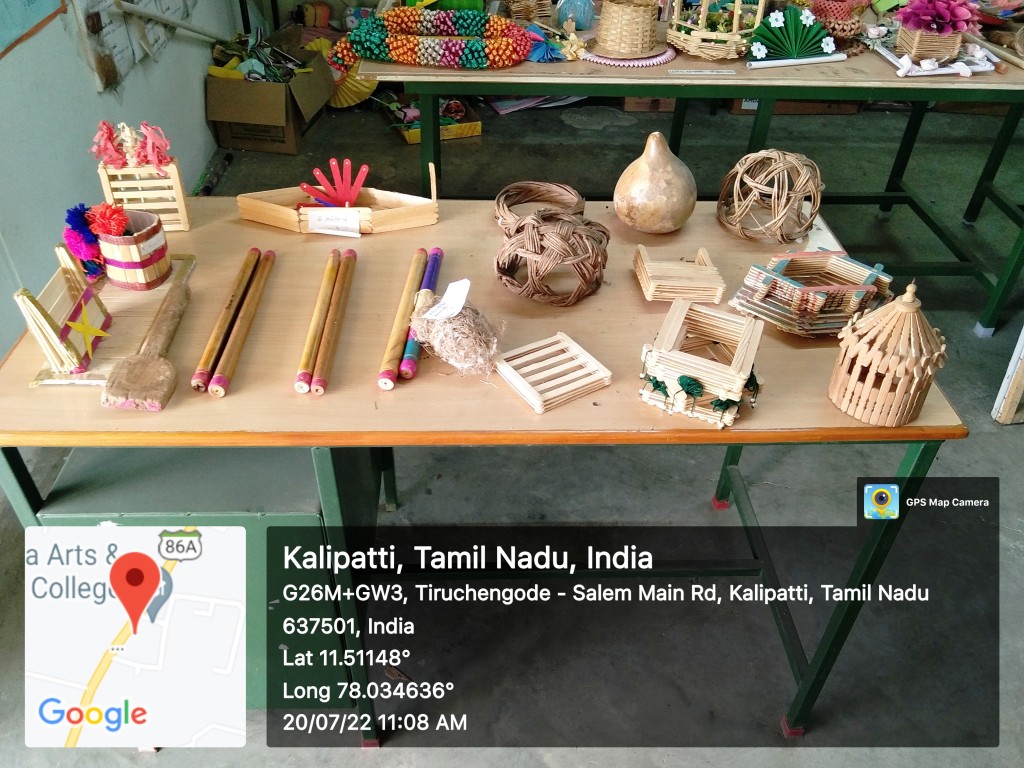 Handicrafts Collections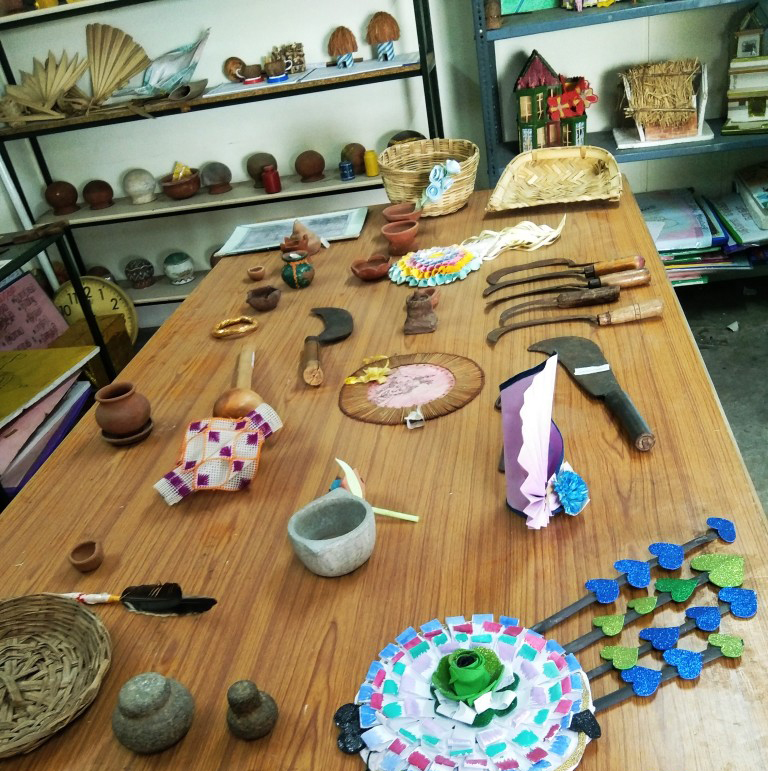 Ancient iron objects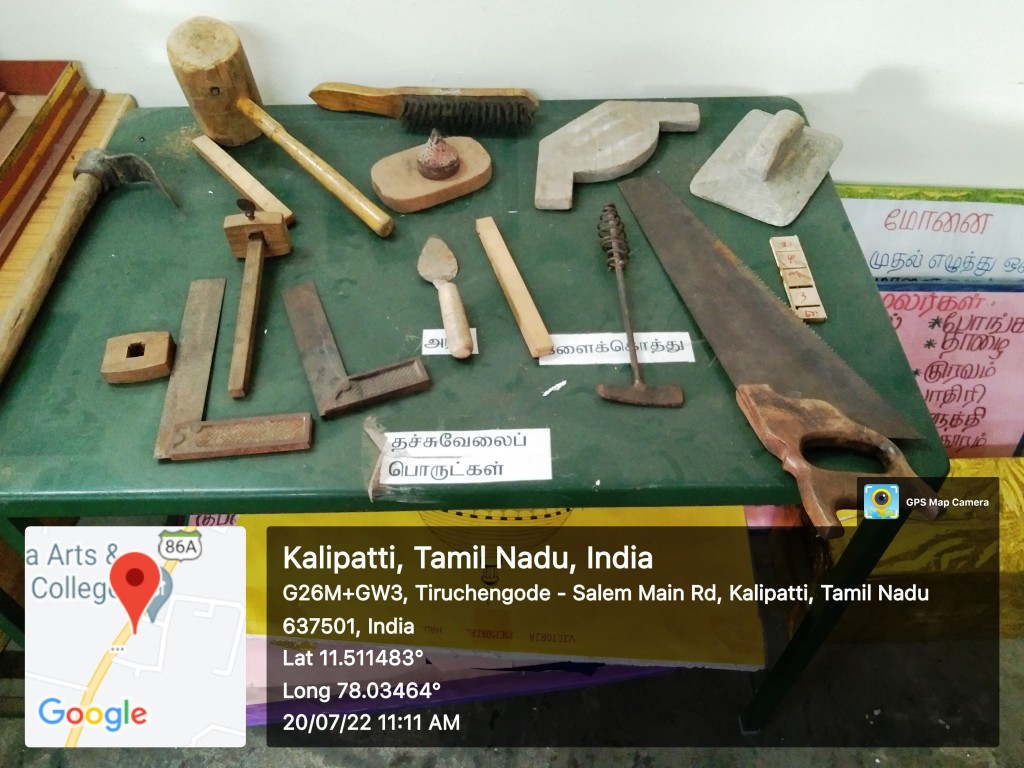 Carpentry Collections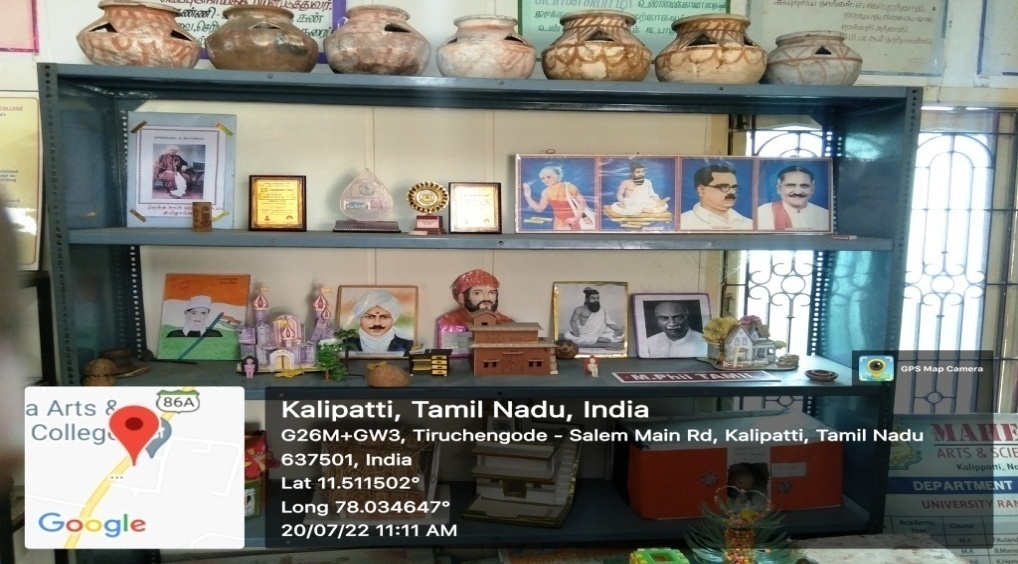 Tamil Poets Photos Collections
❮
❯
Herbal Collection Models