About the Department
The Department of Statistics was established in the year 2016. It serves a source of expertise and resource in statistics. The department focuses on teaching, training and promoting the use of software for advanced quantitative techniques in the area of applied research. It offers B. Sc Statistics, a three- year course to enhance manpower development in the field of statistics. Also, the department regularly conducts workshops on basic as well as applied statistics using various softwares.
Vision
To develop students' intellectual growth and personal integrity.
To acquaint students with various statistical methods and their application in different fields.
To develop skills in handling problems in data analysis and research design.
To prepare students for the present competitive world.
Mission
To create awareness about the effective use of Statistics for societal development through statistical association.
To spread the knowledge of Statistics and its applications in various fields through workshops / presentations / Seminars /Guest Lectures / Field visits.
To empower students with life-oriented education through real life projects of current and social interest.
To bring awareness about the importance of statistics among students.
To make students acquaint with practical applications of sttatistics.
Program Offered
B.SC STATISTICS
Statistics is a discipline that is fundamental in decision making and policy formulation. Its descriptive and inferential roles not only formulate the basis of growth for almost all disciplines of the contemporary world, but also provide an array of non-traditional employment avenues ranging from that of sport-analysts to business analysts. B.Sc. Statistics Programme focuses on statistical science and its application to real problems. The thrust of this programme is to prepare students to enter into a promising professional life after graduation, besides providing them with a platform for pursuing higher studies leading to post-graduate and doctoral degrees. During the programme, Statistical packages will be used to reinforce students' theoretical and practical skills. Graduates may apply the knowledge gained in production industry, financial, medical and agriculture sectors.
Graduates Attributes
In-depth knowledge and understanding of major concepts:

Understanding of theoretical principles and experimental findings in different sub-areas available in respective disciplines

Creative and Critical thinking:

The capability of using creative and critical thinking in respective areas

Analytical ability:

The ability to analyze issues and problems in all the disciplines

Problem-solving skills:

The capability towards solving problems

Entrepreneur skills:

The inclusion of leadership, business management and time management skills

Communication skills:

The ability to transfer complicated/technical information in a precise manner

Mutual and multi-disciplinary competence:

The ability of teamwork in interdisciplinary fields

Digital literacy:

The capability of utilizing modern digital tools to carry out the simulation process

Moral and Ethical awareness:

Ability to adopt moral ethics

Social Responsibility:

Creating socially responsible citizens
Programme Educational Objectives
Undergraduate students are to be:

Passionately engaged in initial learning with an aim to think differently as agents of new knowledge, understanding and applying new ideas in order to acquire employability skills/ self- employment.
Trained to take up higher learning programmes.
Competent and socially responsible citizens.
Exposed to technical, analytical and creative skills.
Familiar with a broad conceptual background in the Biological sciences / Computing sciences / Languages and culture / Management studies / Physical sciences.
Programme Outcomes
Acquire scientific knowledge leading to creative thinking and research motivations.
Internalize the learned concepts and that will enable them to become skilled professionals.
Develop a sense of an inter-disciplinary approach to identify and resolve issues through projects, seminars, fieldwork, internships, and industrial visits.
Become empowered individuals who will emerge as entrepreneurs or be employed in industry, academia, and Government sectors.
Establish a self-sustained environment for a healthy society.
Programme Specific Outcomes
Upon the completion of the program, students would be:

Able to understand and apply the concepts of statistics and various statistical tools in different areas of its application and hence able to solve a wide range of problems associated with statistics.
Able to conduct statistical surveys and experiment studies and demonstrate data analysis together with proper and effective interpretations.
Able to handle statistical packages for practical utility and also develop new software programs in accordance with the requirement for solving a problem.
This course is aimed at preparing the students to cope with the latest developments and compete with students from other universities and put them on the right track. Along with this, the students are equipped with skill enhancement courses like Statistical Aptitude and Statistical Data Analysis Using R.
Salient features:
There are two ICT class rooms.
Department library has more than 500 books with different texts and various authors.
The department organizes various Statistics Model Expo, Poster presentation, Quiz and various events related to statistics.
The department has reputed Alumni around the world. A few of them are listed below.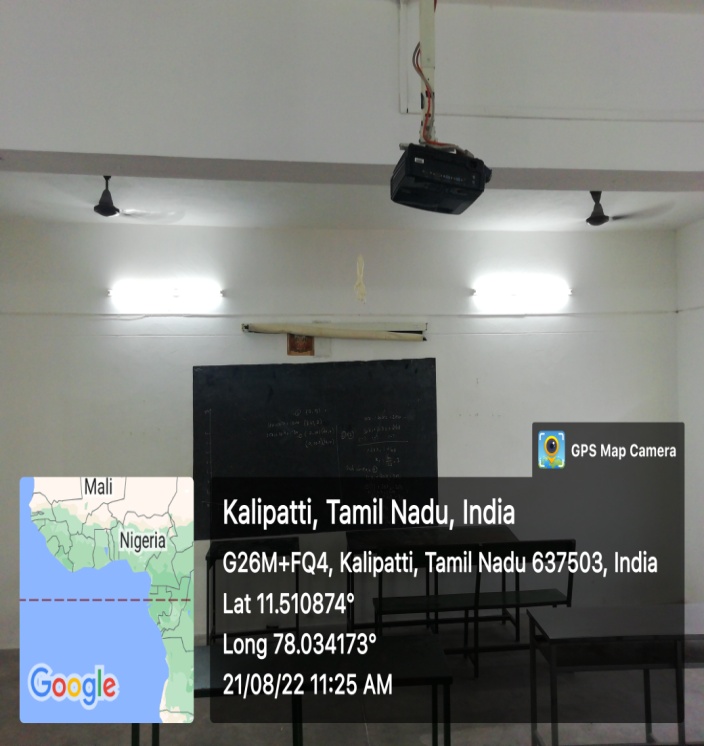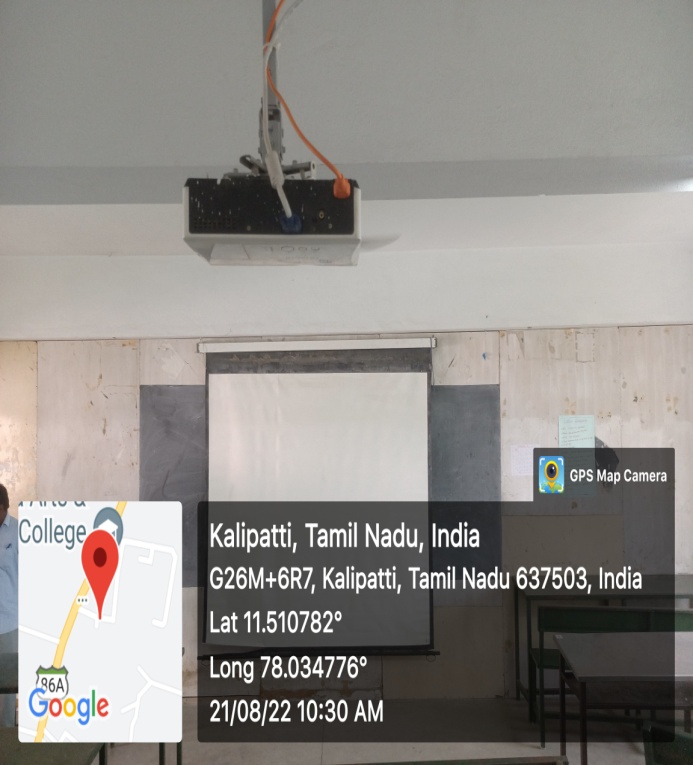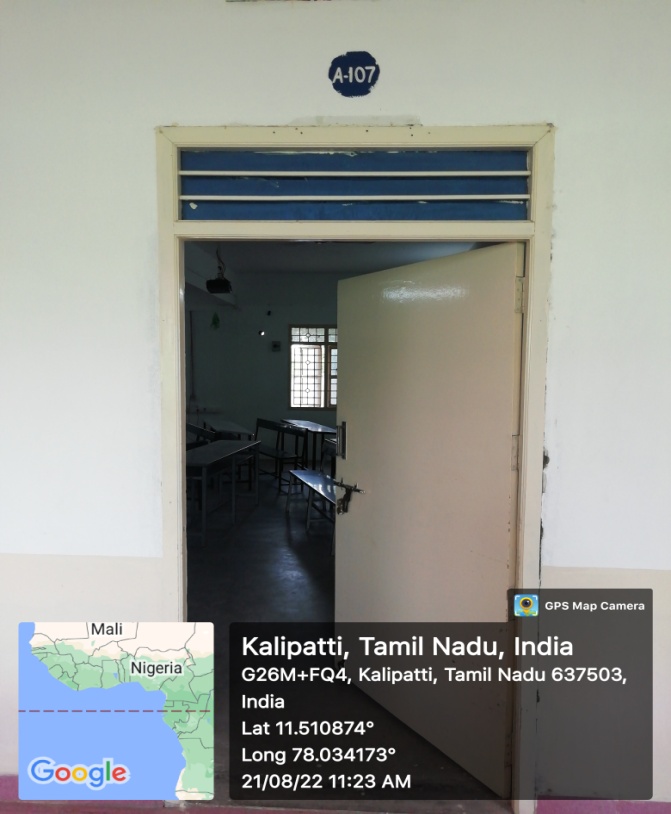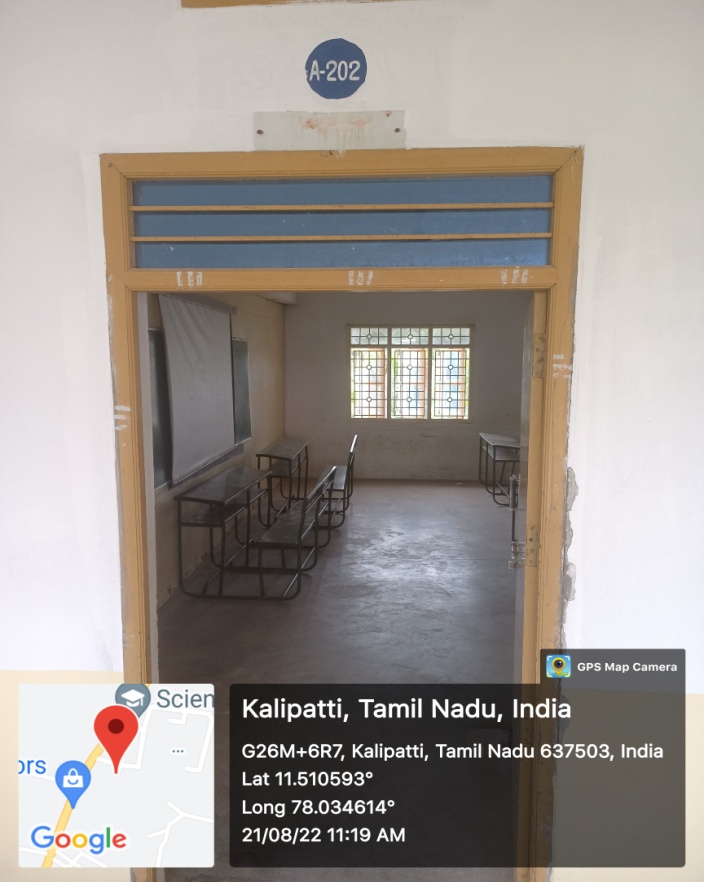 ICT class rooms of Maths Department
Prominent Alumni

Mr. A. POONGUZHALAN
B.SC., STATISTICS (2016-2019)
A.Poonguzhalan is presently working as a Statistician in St. Peter's Medical College Hospital and Research Institute, Hosur.

Ms. S.PRIYA DHARSHINI
B.SC., STATISTICS (2016-2019)
S.Priya Dharshini is presently working as a Survey Enumerator in BVG India Limited, SRO Salem.

Ms. B.LAVANYA
B.SC., STATISTICS (2017-2020)
B.Lavanya is presently working as a Trainee – Strategic Analyst, Strategic Research Insights, Chennai.