Built environment with ramps/lifts for easy access to Classrooms
   According to the persons with disabilities act 2016, discrimination against disabilities is strictly prohibited. Mahendra Arts and Science (Autonomous) intend to provide comprehensive and inclusive teaching and learning environment to students and any employees. Aiming to this, Mahendra Arts and Science (Autonomous) made ramps in each building. All the Academic Buildings, Offices, Hostels, Guest Houses, Library, Health Centre, Student Activity Centre, Canteens and Sports Boards etc. are constructed complying the PWD/ CPWD norms.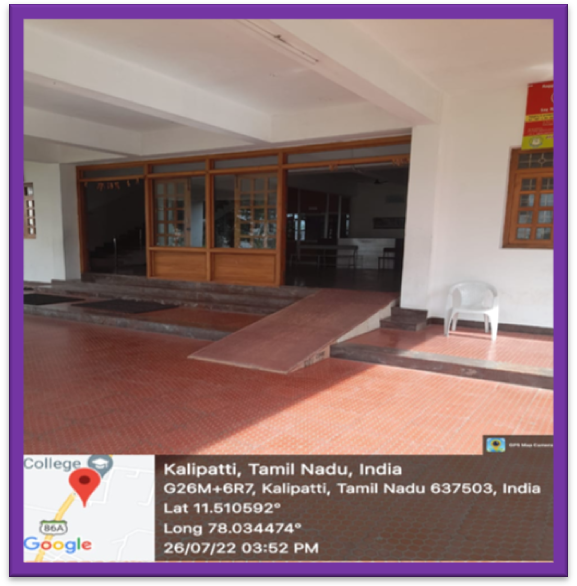 Disabled – Friendly Ramp Tactile
Wheel Chair
    Provisions of wheel chair in the campus to the people with disabilities support their personal mobility and enhance their active participation in all the events of the institution.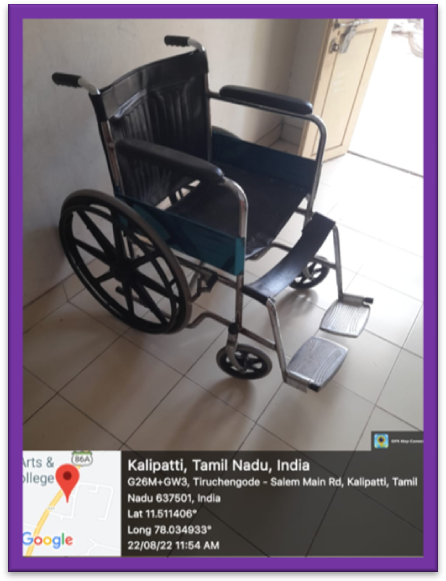 Disabled – Friendly Wheel Chair
Disabled - Friendly Washrooms
    The Institution has been equipped with disabled friendly washrooms for the benefits of the students. The washrooms have been built in such a way that it supports disabled friendly staff and the students.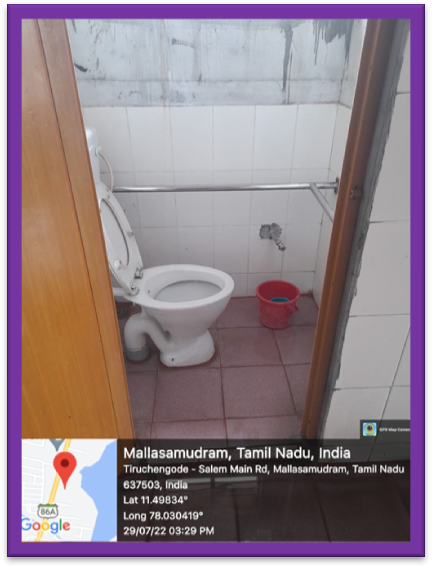 Disabled – Friendly Washrooms